About Our Office
Lynn Lane Family Dentistry is proud to offer exceptional and convenient dental care to our patients in Broken Arrow and surrounding communities. We encourage families to schedule family block appointments for their entire household, and for situations that can't wait until the next scheduled appointment, we do our very best to accept same-day emergency visits. Some of our team members speak Spanish and Vietnamese, so if you would like to communicate in either of these languages in our office, please let us know, and we will be happy to speak with you in your preferred language.
We are excited that you want to get to know our office better, and we look forward to getting to know your family better as well! Looking forward to seeing you at our dentist near you!
Contact Us
Meet

Dr. Holleman
Dr. Valerie Holleman was born and raised in Oklahoma City. She obtained her Doctorate of Dental Surgery (DDS) from the University of Oklahoma's College of Dentistry in 2005. After graduation, Dr. Holleman was selected for admittance to the Advanced Education in General Dentistry program. During her residency, she gained valuable experience and knowledge in diagnosis, treatment planning, and the treatment of complex dental conditions. Since graduating in 2005, she has continued to refine her clinical skills and complete additional training in cosmetic dentistry, sedation, implants, and dental surgery. She is also certified to provide Invisalign Braces.
Dr. Holleman maintains memberships with the American Dental Association, the Oklahoma Dental Association, and the Academy of General Dentistry. She has also volunteered at the dental clinic at Catholic Charities as well as at the Oklahoma Mission of Mercy (OKMOM). Building trusting relationships with patients, honing her skills in dentistry, helping patients get relief from dental pain, and creating beautiful, healthy smiles are the reasons why she loves her career. Dr. Holleman chose to become a dentist because she believes that everyone deserves a healthy and beautiful smile. She is passionate about creating a relaxing atmosphere where you feel comfortable and safe in the dental chair.
Dr. Holleman met her husband, Ott, while they were both attending dental school. They have been married since 2006 and have two beautiful children, Madison and Arthur, and a Golden Retriever named Winston. She enjoys spending time with her family, cooking, working out, and volunteering at her kids' school.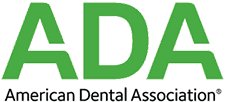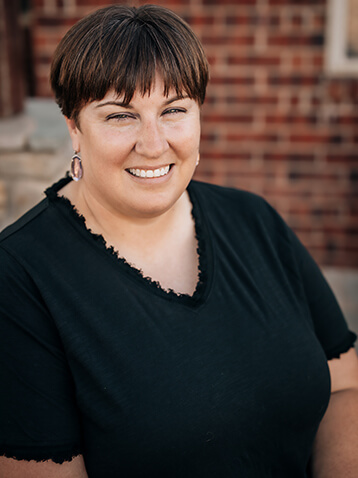 Amanda
Front Office Coordinator
Amanda was born in Tulsa and raised in Oologah, Oklahoma. In May 2001, she became certified as a dental assistant at Tulsa Technology Center.
She joined Dr. Holleman's team in 2009, starting out as her dental assistant. In February 2012, she took a leave of absence due to the birth of her second son and returned to the dental field in August 2014 as Dr. Holleman's front office receptionist. Now as our Front Office Coordinator, she continues to enjoy the interactions with all of our patients and strives to make all of them feel welcome at our office.
Amanda lives in Oologah with her husband, David, and their two boys, Ethan and Wyatt. She loves living in the country, watching her boys grow, and helping her family and friends in any way that she can.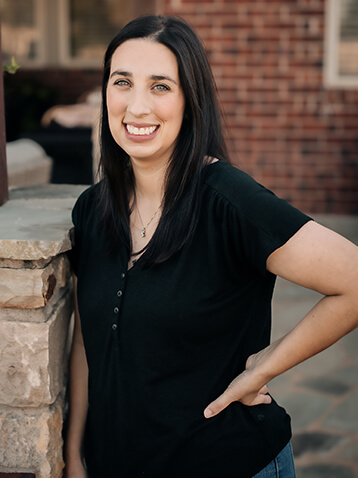 Jodie
Front Office Receptionist
Jodie was born and raised in Ames, Oklahoma. In the summer of 2008, she earned her Associate's degree in Social Science at Northern Oklahoma College. In 2009, she became certified as a dental assistant at Autry Technology Center.
She joined Dr. Holleman's team in January 2012 as her dental assistant, and after six years of assisting, she has now transitioned into the administrative side of dentistry. She loves being able to touch each patient's life in a positive way and always strives to not only be a part of giving them a reason to smile but actually enhancing the quality of their life.
Jodie lives in Jenks with her husband, Matt, and their two daughters, Sydney and Ava. In her free time, she enjoys spending time with her family and friends, being outdoors, and traveling.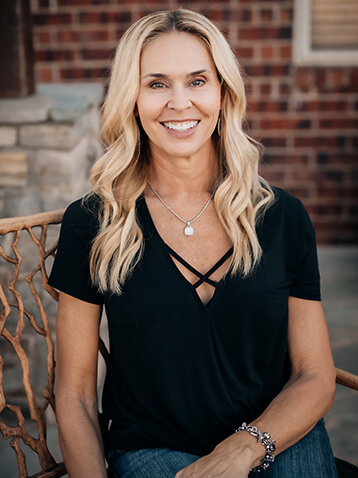 Johna
Registered Dental Hygienist
Johna was born in Guthrie and raised in Norman, OK. In May 1994, she earned her Bachelor of Science degree in Dental Hygiene from the University of Oklahoma Health Sciences Center.
Johna joined Dr. Holleman's team in October 2019. She strives to improve her patient's quality of life through individualized oral health education and optimal care. She works hard to ease their dental fears and concerns and loves to get to know her patients on a personal level.
In her free time, she enjoys being with her kids, working out, and traveling.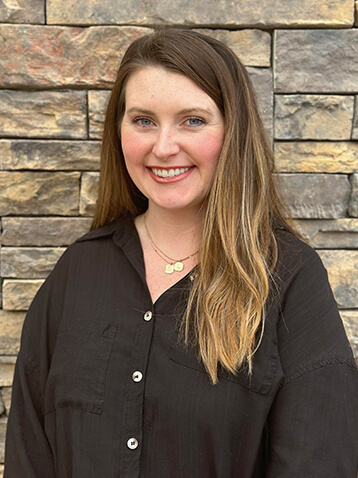 Destin
Registered Dental Hygienist
Destin was born in Tahlequah and raised in Jay, OK. She attended Missouri Southern State University and earned her Bachelor of Science in Health Sciences and her Associate of Science in Dental Hygiene.
She joined Dr. Holleman's team in 2016. After having her first son in 2019, she transitioned to more of a fill-in position for a few years but has since returned to the team permanently. Although Destin enjoys staying home with her boys, she loves being able to still maintain her patient care and relationships a few days each month.
Destin lives in Bixby with her husband, Ryan, their two boys, and a poodle named Murphy. In her free time, she enjoys spending time with her family, gardening, and traveling.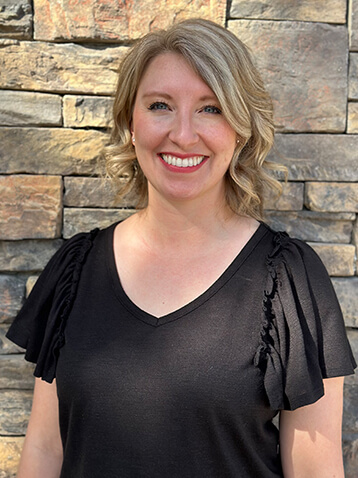 Michelle
Registered Dental Hygienist
Michelle was born and raised in Tulsa, Oklahoma. She graduated with her degree in Dental Hygiene in 2012 from The University of Oklahoma, also attending TCC and OSU.
Despite the location of her degree, her blood runs more orange than crimson. Practicing primarily in one Tulsa office for ten years, she happily joined Dr Holleman's team in 2022. With a comforting and calm energy, she is passionate in caring for her patient's overall health and oral health.
Michelle lives in Broken Arrow with her husband, Tanner, and their two young kids, Tessa and Coleson. Her most beloved hobbies are cut flower and veggie gardening, singing in a barbershop chorus, leading her neighborhood's book club, raising butterflies, and attending church in Bixby.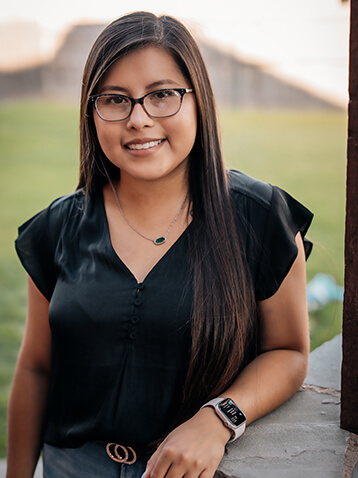 Melisa
Registered Dental Assistant
Melisa was born in Monterrey, Mexico, and raised in Broken Arrow. In May 2015, she became certified as a dental assistant at Tulsa Technology Center.
In June 2015, she joined Dr. Holleman's team as a dental assistant intern first, and then she was hired on as a permanent dental assistant in July 2015. She has learned that dentistry is continuously changing, and she finds it so gratifying that she, Dr. Holleman, and the team are always constantly learning and training in new aspects of dentistry in order to give patients the best care and experiences we possibly can.
Melisa lives in Broken Arrow and enjoys finding new restaurants to try and going on road trips with her boyfriend and her dog, Paco.
Our Office Amenities
Our comfortable and modern dental office contains many simple details that take our patients' experiences from excellent to outstanding. We always want your family's visits to be very productive and pleasant at the same time. Our amenities include:
Refreshments in Lobby
Private Treatment Rooms
Pillows & Blankets
TVs with Netflix & YouTube TV
Free Wifi
Digital X-Rays
Our office is equipped with digital radiography, which captures and saves accurate digital images of your teeth and mouth instantly. Digital X-rays are much faster and safer for our patients than traditional X-rays, emitting up to 90% less radiation.
Digital Panoramic X-Rays
Digital Panoramic X-rays show a broad view of the jaws, teeth, sinuses, nasal area, and temporomandibular (jaw) joints. These X-rays do not find cavities. They show problems such as impacted teeth, bone abnormalities, cysts, solid growths (tumors), infections, and fractures.
Cone Beam Computerized Tomography (CBCT)
Cone beam computerized tomography (CBCT) shows the body's interior structures as a three-dimensional image. CT scans are used in dentistry to evaluate the jawbone for dental implant placement and difficult tooth extractions to avoid possible complications during and after surgical procedures.
Intraoral Cameras
Intraoral cameras are a useful diagnostic and patient education tool. Through the use of the camera, we can show you digital pictures of your teeth and gums. These pictures not only enable us to identify problem areas like a cracked tooth or a broken filling, but we can visually guide you through your diagnosis and treatment options.