Smile Gallery
Dentistry is about feeling great about the appearance of your smile as well as maintaining optimal oral health. Whether you have a few different concerns or just want to enhance the natural look of your teeth, our team would be happy to help! Our restorative and cosmetic services include dental implants, veneers, crowns, bridges, dentures, teeth whitening, and clear aligner therapy, and a combination of these services as well as additional treatments we offer can be used to create a smile that you adore!
Contact Us
Dr. Holleman understands every patient is unique and has different wants, needs, and desires for their teeth and smile. Below, you'll find untouched photos of our actual patients with the real results they got right here in our office. As you'll quickly see, no two are alike and no matter what a patient needed, they always walked out with a gorgeous set of teeth and a smile to last a lifetime. Dr. Holleman spends extra time getting to know each patient and listening to their goals for cosmetic dentistry. She creates a plan to achieve the smile they desire. We are honored to be a part of the lives of the patients who have chosen Dr. Holleman and Lynn Lane Family Dentistry.
---
Annie B.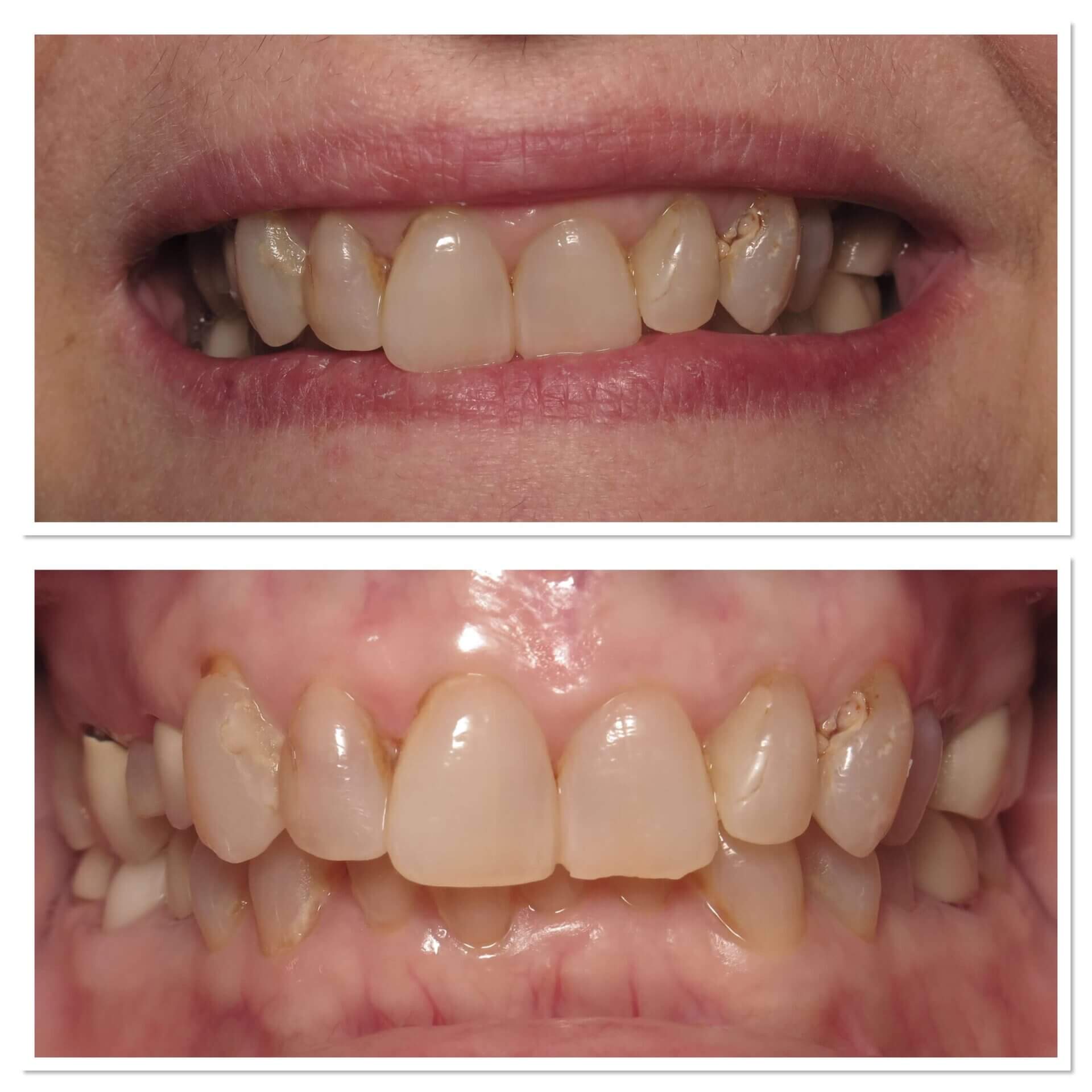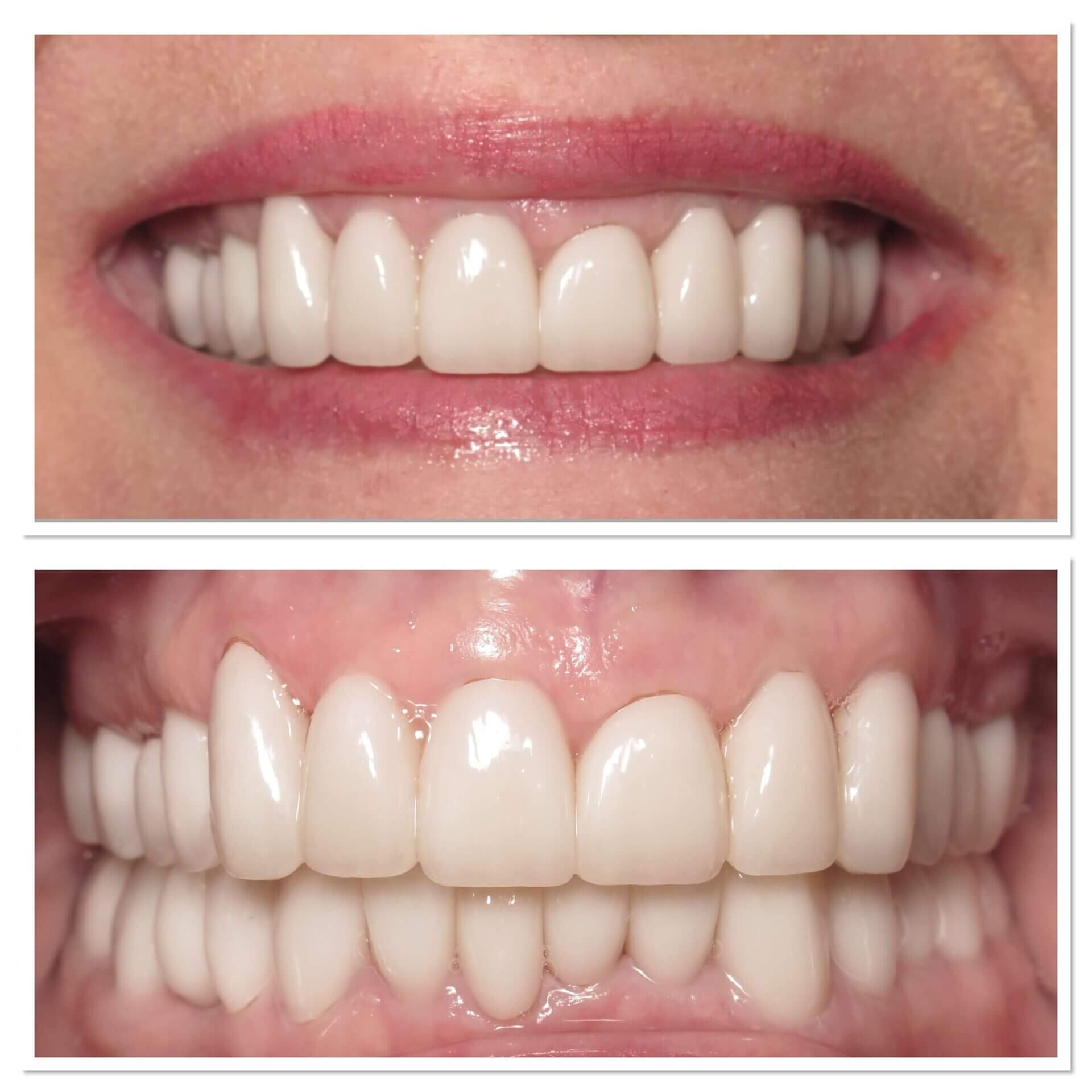 "I love my smile…NOW! Initially my teeth were in pretty rough shape. Decay and inconsistent dental care resulted in a tragic smile and compromised dental health. A close relative had recommended Dr. Holleman; and I am so glad I gave her office a call! Dr. Holleman and her team displayed patience and a vision for a fabulous smile. I was concerned about the cost, long-term effects, and the necessity of the scope of procedures. In taking a leap of faith, I am now so pleased and proud of the outcome! Dr. Holleman pays such close attention to all the details and her ability to educate the patient towards a healthy mouth and smile, along with the frequent calls to check up on me during treatment has exceeded all of my expectations! Thank you Dr. Holleman and team for my new beautiful smile!" – Annie B.
Tony H.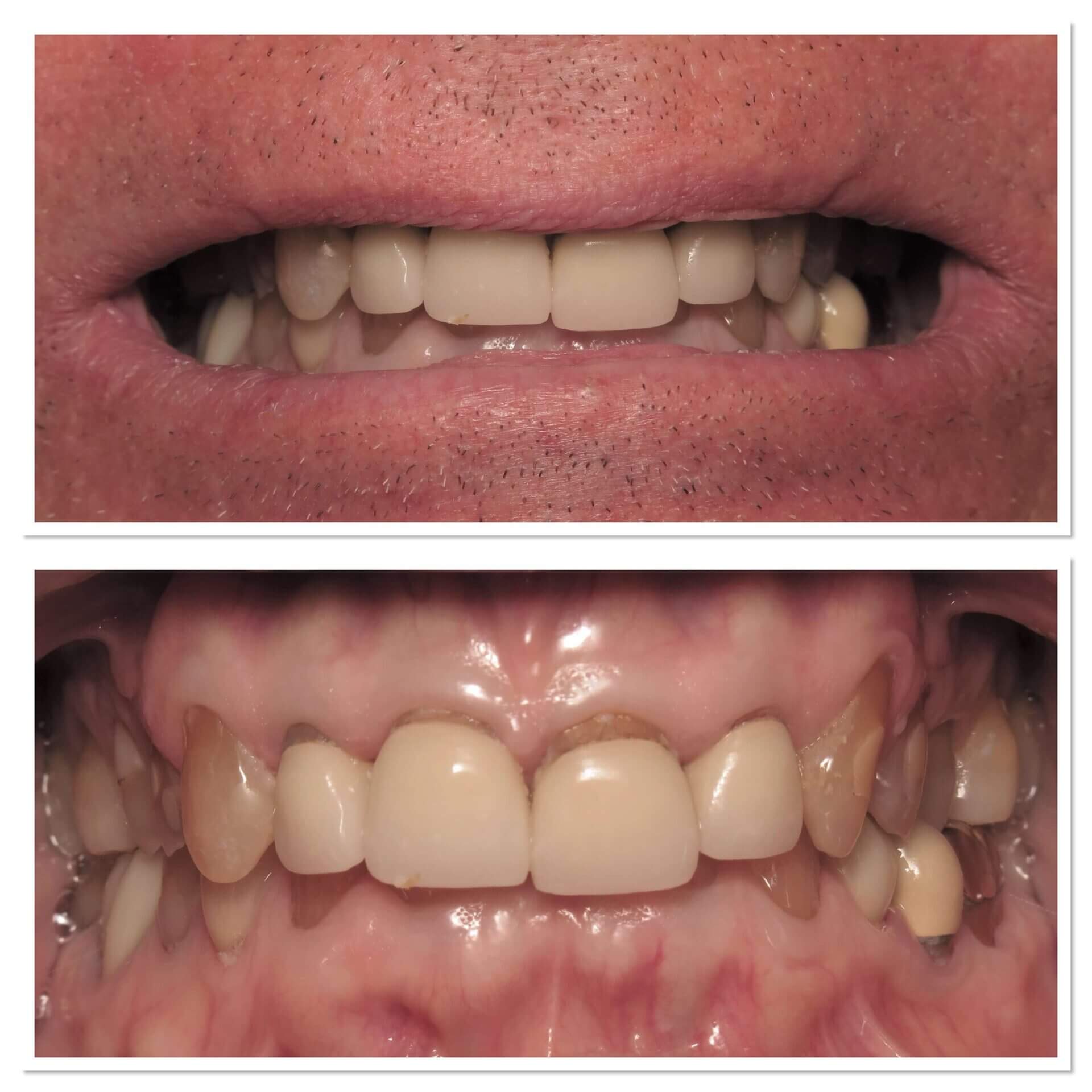 "Dr. Holleman and her staff are always very professional, while also being very personable. At her recommendation, I agreed to have the necessary work accomplished to prepare and crown all of my teeth. I have struggled to care properly for them most of my life. The time had come for a major adjustment regarding their condition and appearance. Though this process takes some time, the final result is amazing. This has left me with a greater peace of mind regarding my oral health, not to mention a much more confident smile. Thank you to Dr. Holleman and your staff!" – Tony H.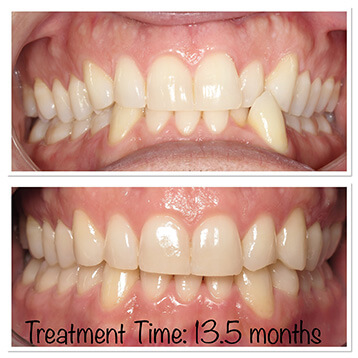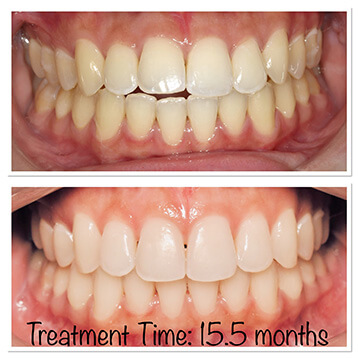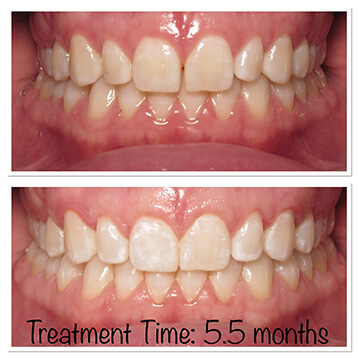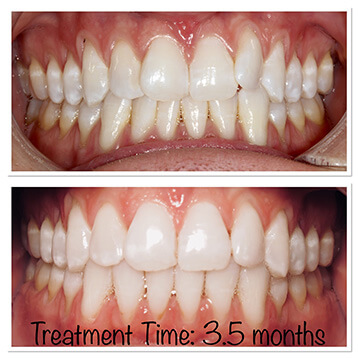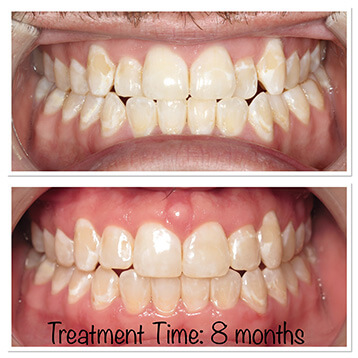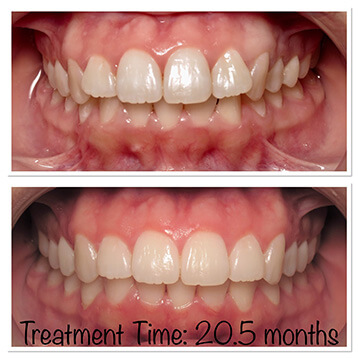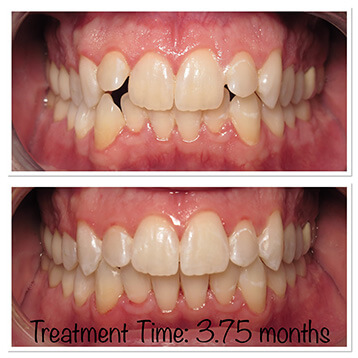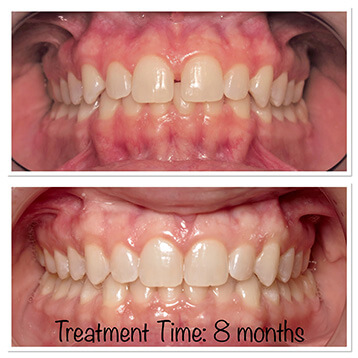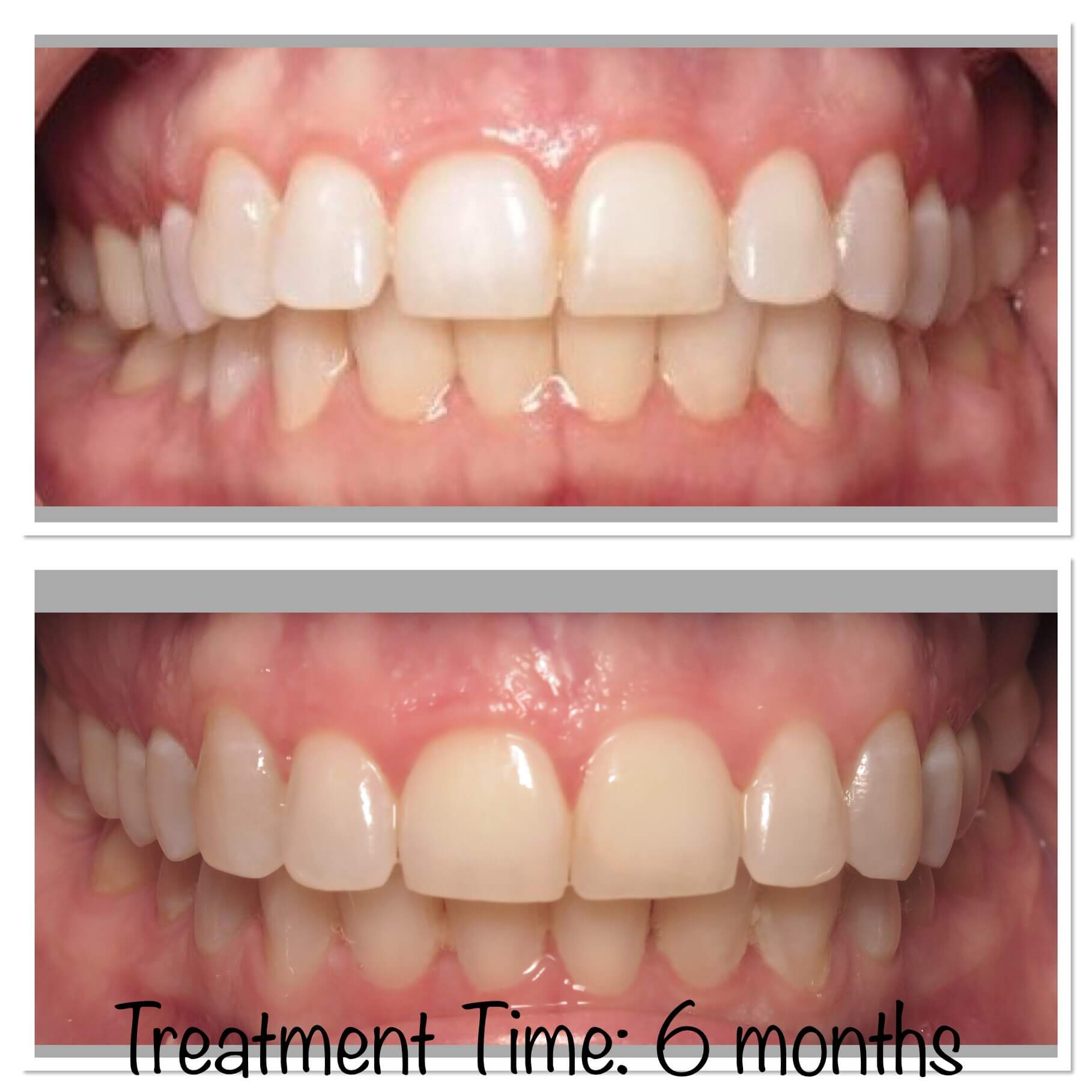 Denise H.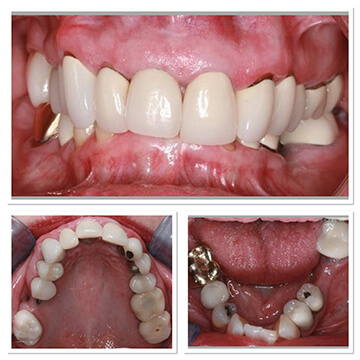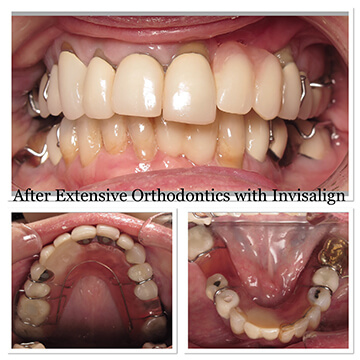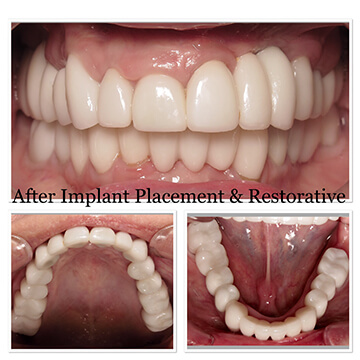 "I do not remember a time that I was not self-conscious and embarrassed by my smile. You cannot find many pictures of me as a girl or as a young woman that I am smiling. I learned to laugh covering my mouth with my hand. Dentistry was not very advanced during my younger years. Many of my permanent teeth came in behind other teeth and were pulled leaving my bottom jaw so narrow my tongue had to lay sideways resulting in it often blocking my airway when I slept. I also had random upper teeth removed. As a teenager, crowns were placed to try to make my upper teeth look a little more balanced. I always dreamed of having a smile that I was not ashamed of but I didn't think it was possible until Dr Holleman was willing to take it on. She had a plan and arranged for me to see an amazing Orthodontist who opened up the spaces. My sleep apnea was gone! At the same time, she made arrangements for a skilled Periodontist to plan for an implant too. This involved a lot of planning and communications between everyone. She always communicated with me during this time and what the next step was. Then it was her turn to transform my smile. I cannot express how it has impacted my confidence and feeling of well-being. I would encourage anyone who is unhappy with their smile to go for your dream smile no matter what your age. Dr Holleman and her team are absolutely amazing and I am forever grateful!" – Denise H.
Mark H.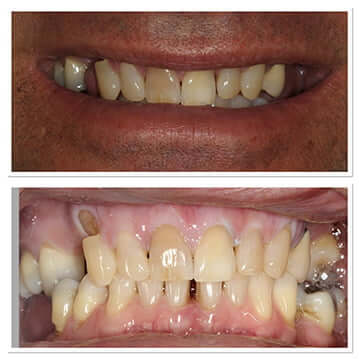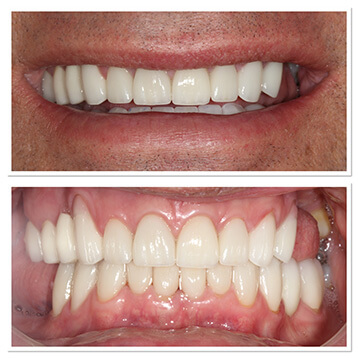 "Eight years ago, after a tremendous amount of research, I chose Dr. Holleman to do my crowns and cosmetic work. I couldn't have made a better choice, as throughout the entire process, she made sure I was always informed and extremely satisfied with the work she was performing. Without a doubt, this was one of the best and most life changing choices I have ever made!" – Mark H.
Wayne P.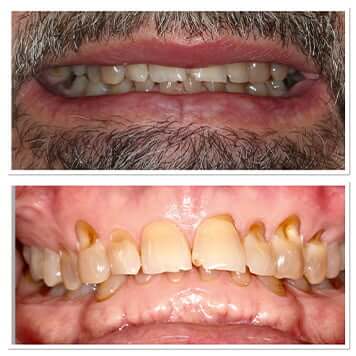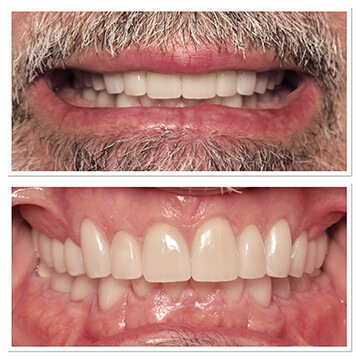 "The pain and difficulty I was experiencing while eating, along with the fact that I rarely smiled due to the condition of my teeth were the primary reasons for having this life-changing dental work done. Dr. Holleman and her team answered all my questions, took great care of me, and made me feel at ease during the entire process; there was very little pain and discomfort. The results were a smile I never knew I had and no more pain and discomfort! Thank you again, Dr. Holleman!" – Wayne P.
Lori M.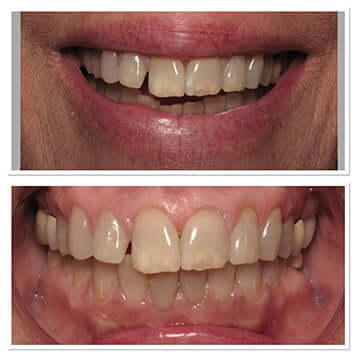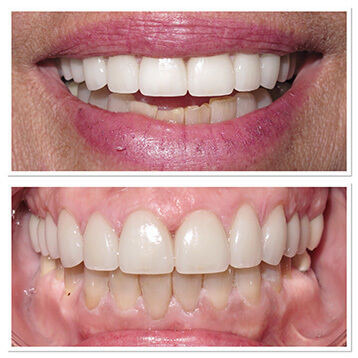 Patient J. S.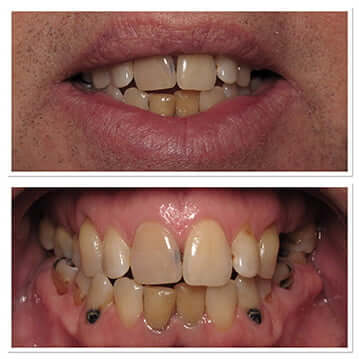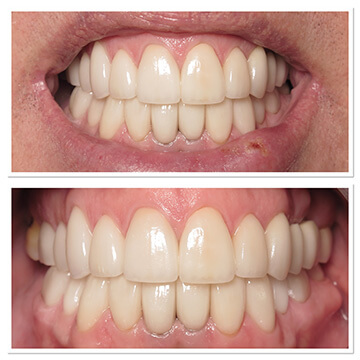 "I chose to have cosmetic dental work to improve my self-confidence; I am so glad I made that decision as I feel 100 percent happier after the procedure! Throughout the whole process, I was amazed how at ease I was and how much everything was explained to me. I would highly recommend Dr. Holleman and her team! I wish I would have done this sooner, and it's never too late for anyone considering it!" – Patient J. S.
Dennis M.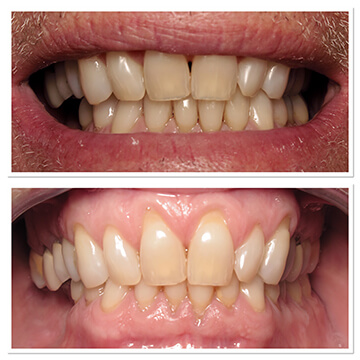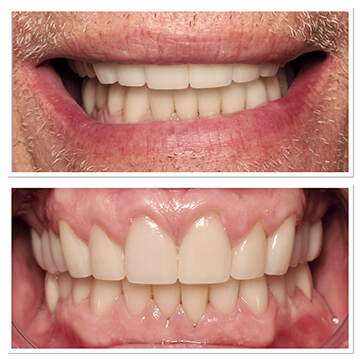 Beth F.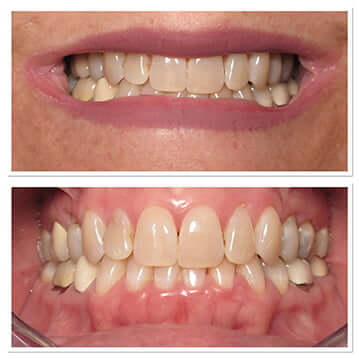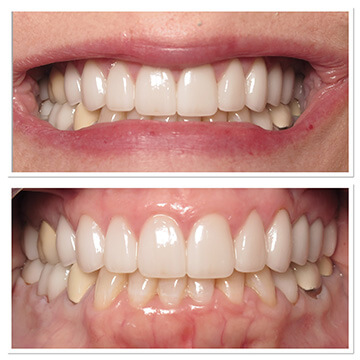 "Growing up I had years and years of dental work done…and lots of dental trauma. Since going to Dr. Holleman, she has completely restored my smile…as well as restore my faith in going to the dentist. From the minute you walk in the door, the entire staff will put you at ease. I look forward to my appointments now…who wouldn't want to take care of such a confident smile!" – Beth F.
Trenda H.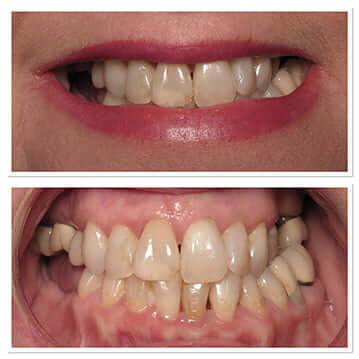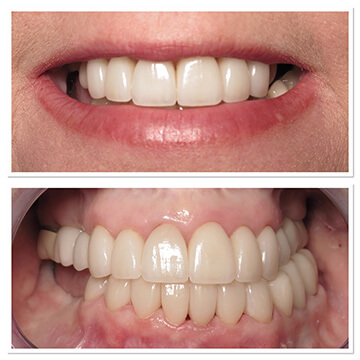 Annamaria E.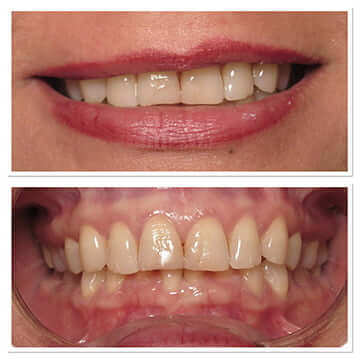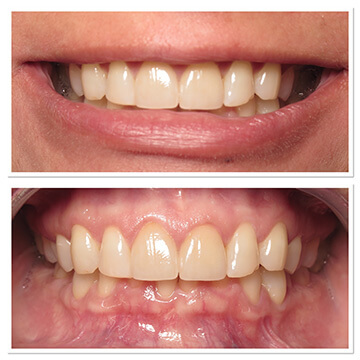 Karen D.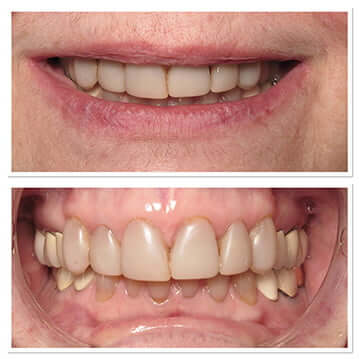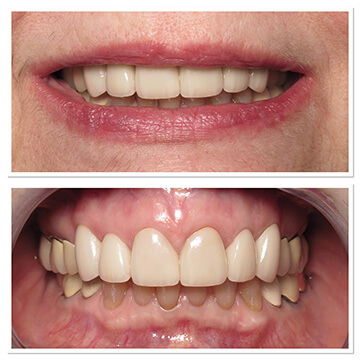 Candee C.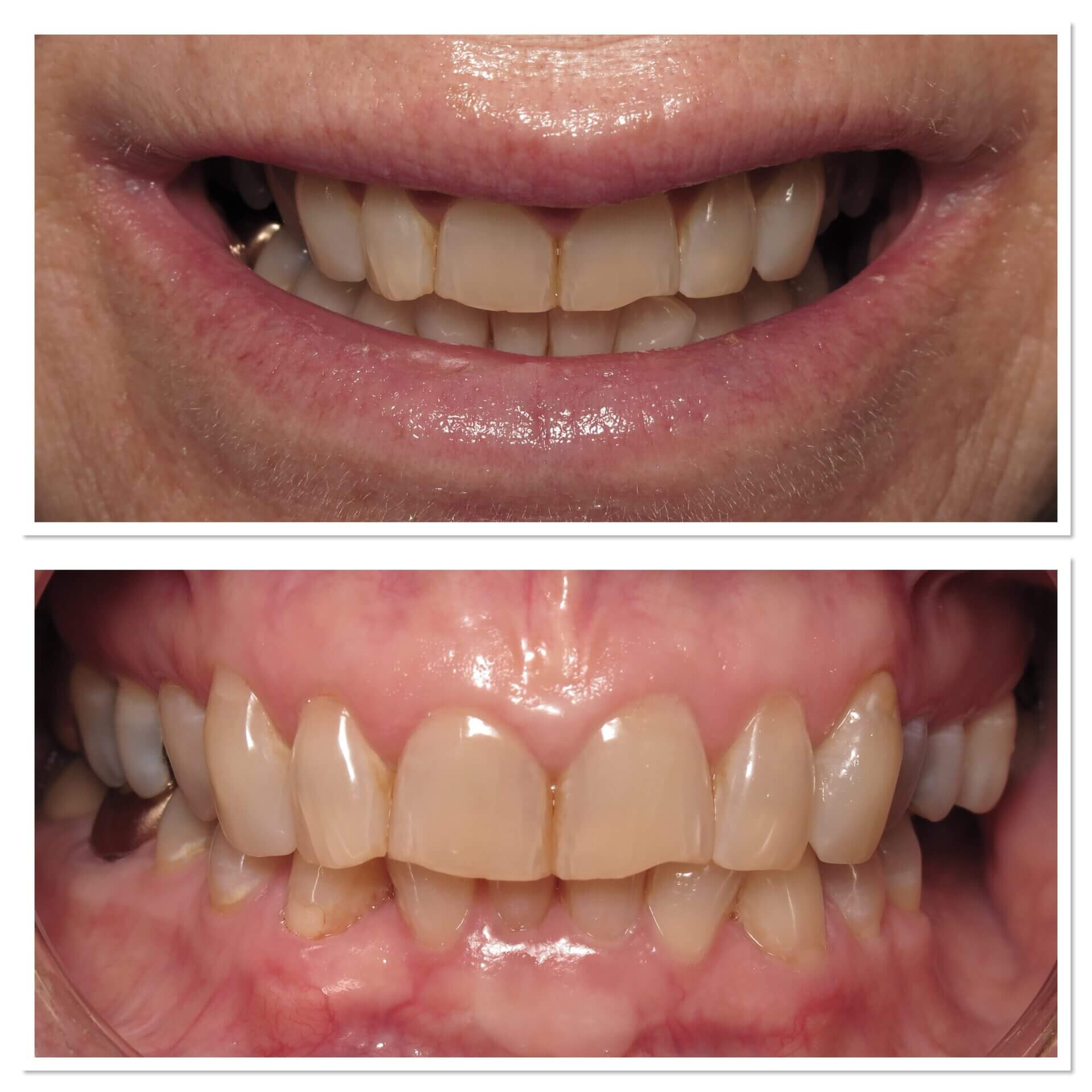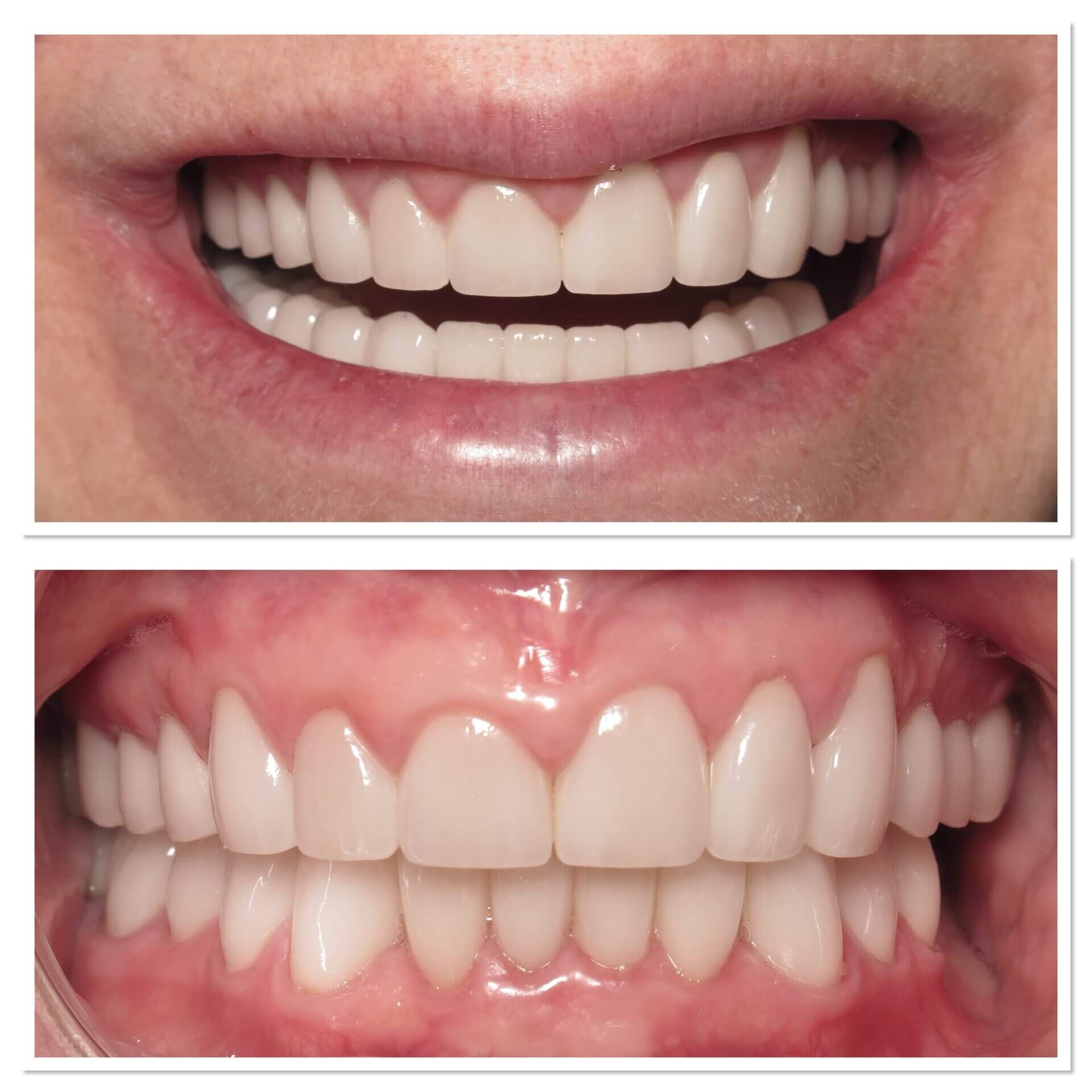 Ciera W.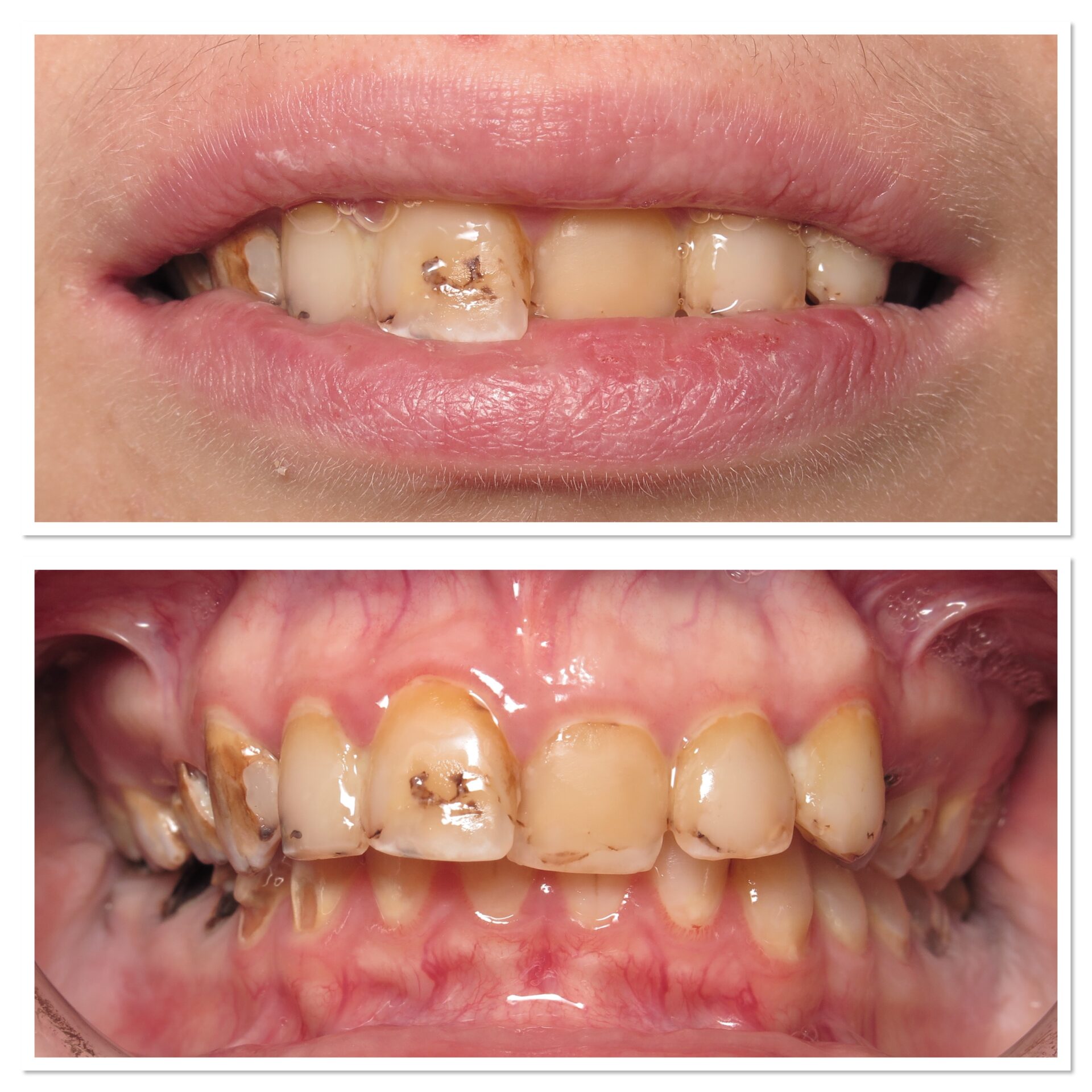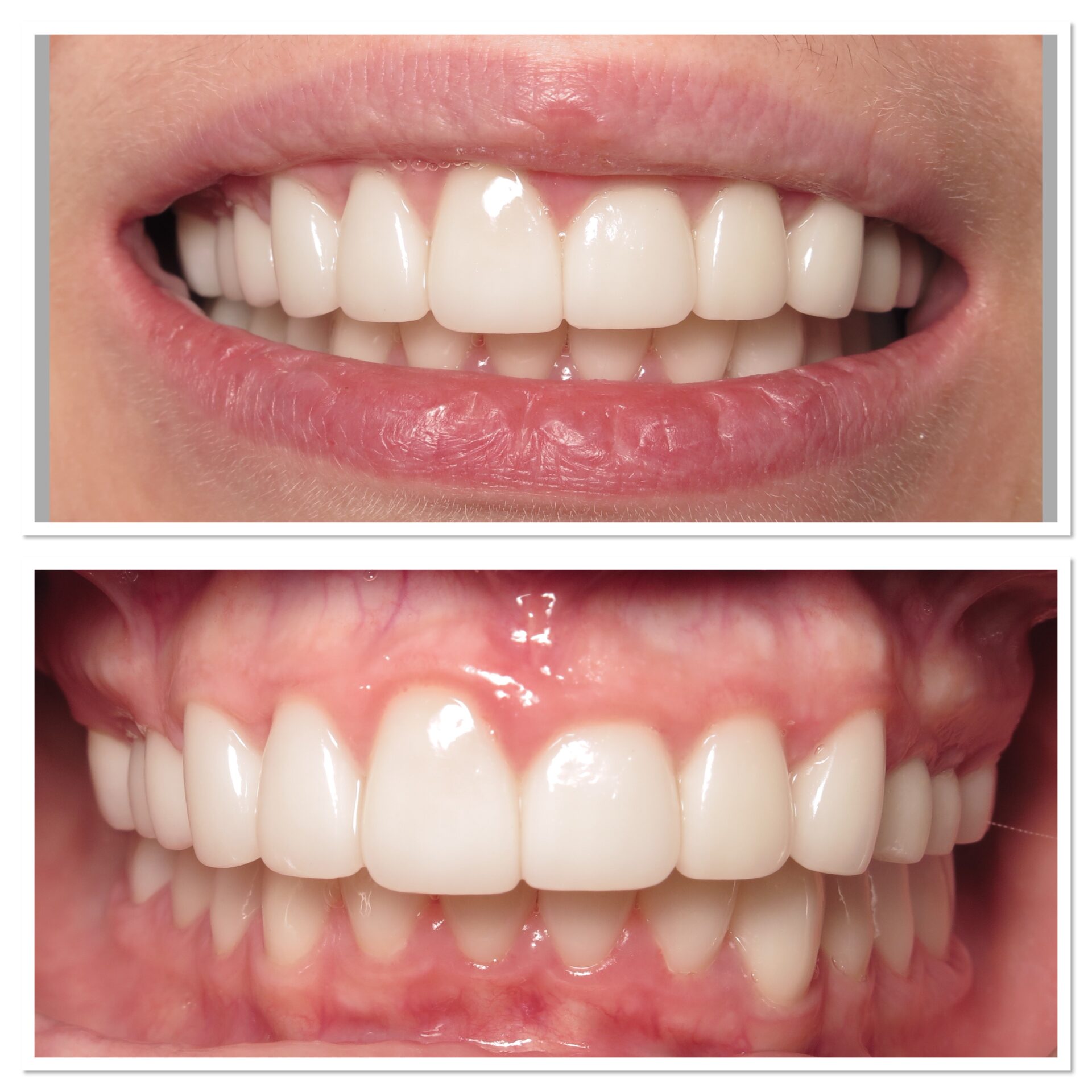 Pat B.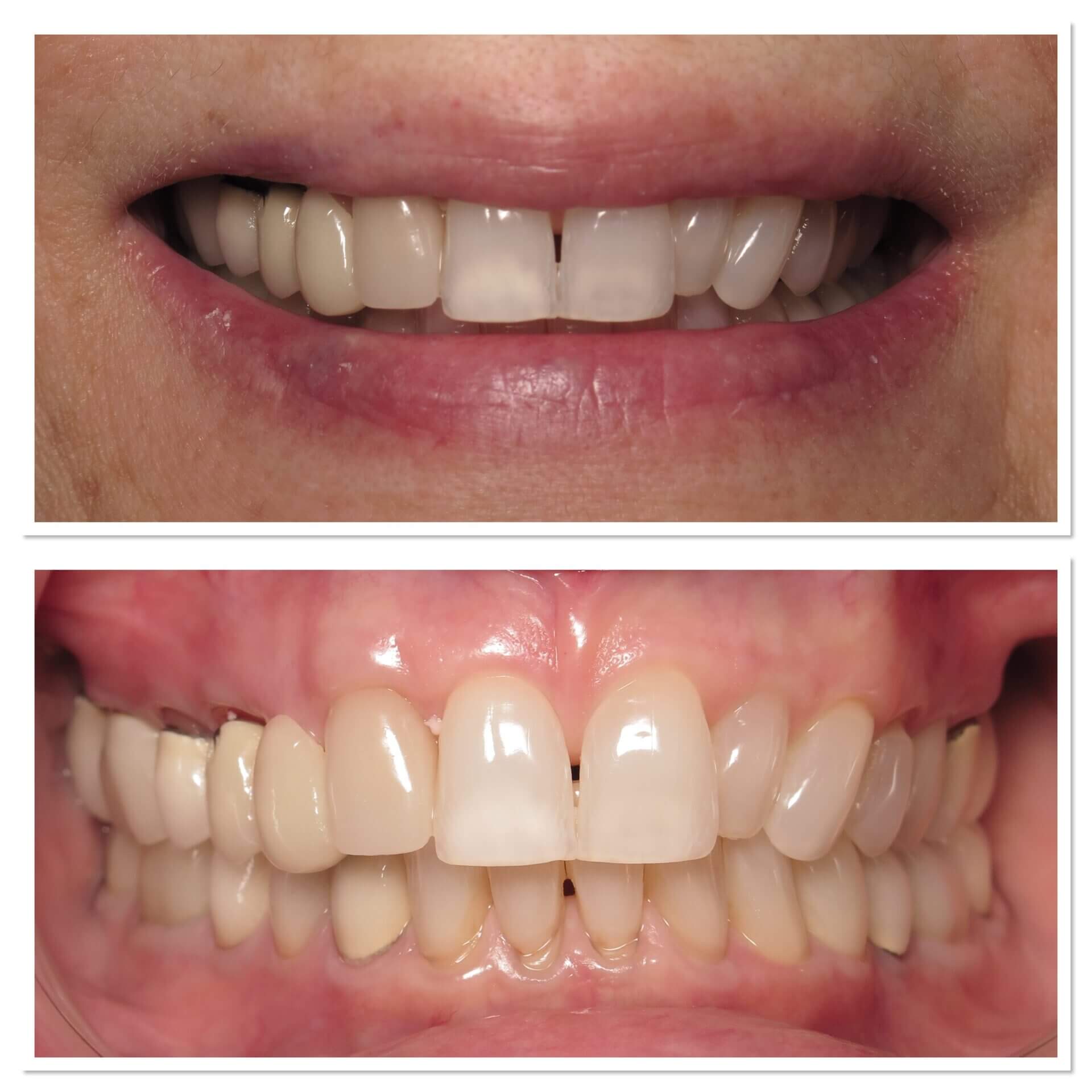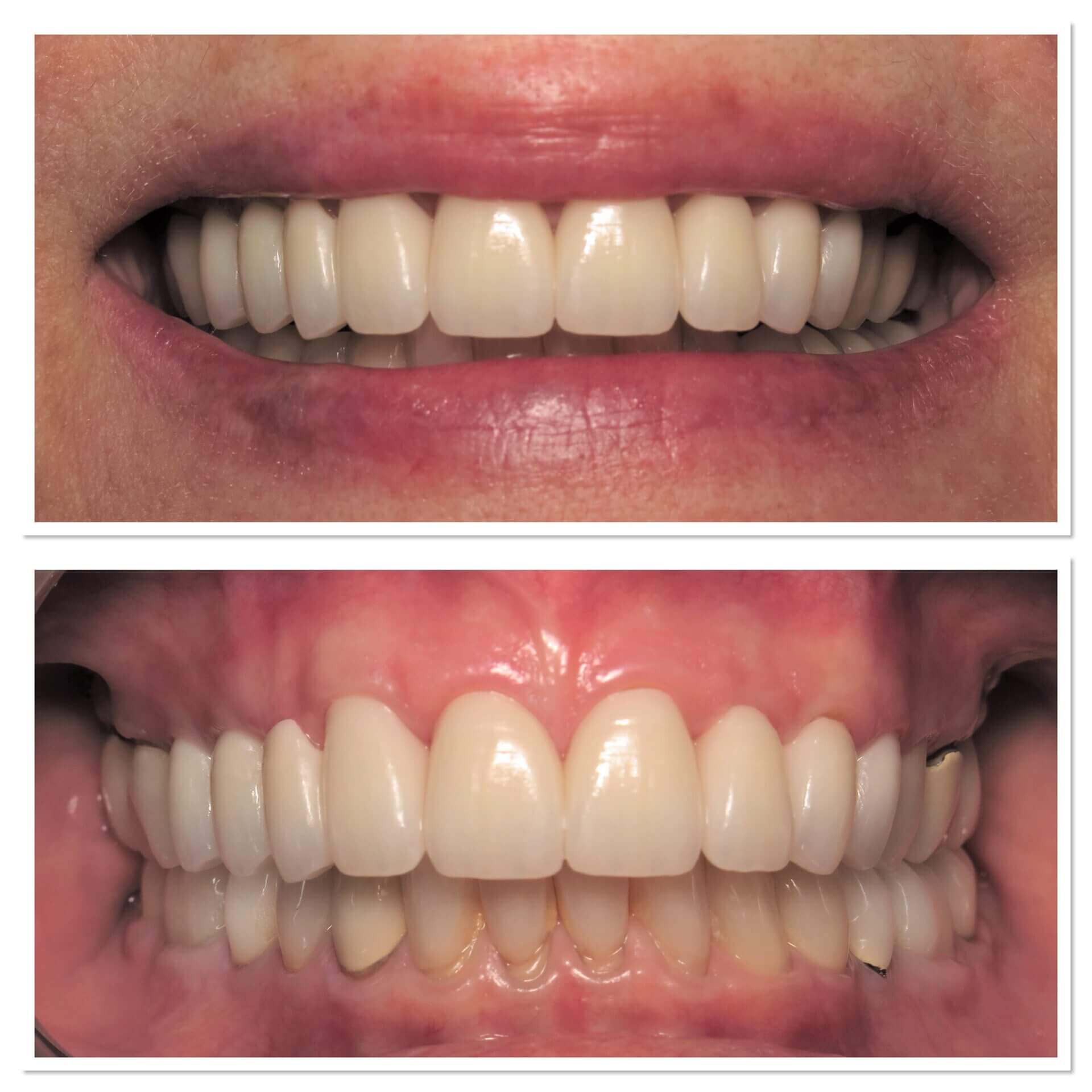 "Dr. Holleman has been our family dentist going on 9 years, since we moved to Broken Arrow. She is very skilled, knowledgeable, caring, and a perfectionist; her staff is wonderful as well! Dr. Holleman has given me the smile I've always wanted!" – Pat B.
What is a full-mouth reconstruction?
Some patients end up with damaged or broken teeth, yellow teeth, black teeth, or even missing teeth. In these cases, we diagnose these issues and customize a treatment plan that may include a full-mouth reconstruction. Full-mouth reconstructions are used to describe the process of restoring most or all of the teeth and providing the patient with a healthier smile that is also more cosmetically appealing.
What can full-mouth reconstructions be used to treat?
Missing teeth due to decay or dental trauma
Discolored, stained, or misshapen teeth
Cracked, broken, or otherwise damaged teeth
Worn-down teeth resulting from long-term acid erosion (foods, beverages, acid reflux) or teeth grinding
Jaw pain or muscle and headache pain requiring adjustments to the bite (occlusion)
How will I know what my smile needs?
When you schedule a consultation with our team, you may already have an idea of the services that you want or need, and you're welcome to discuss them with us. If you have no idea what your smile needs—that's okay too! Our team of dental professionals will work with you to find the right combination of services that will fit your unique smile goals. To learn more or schedule your consultation with us, we recommend contacting our office.