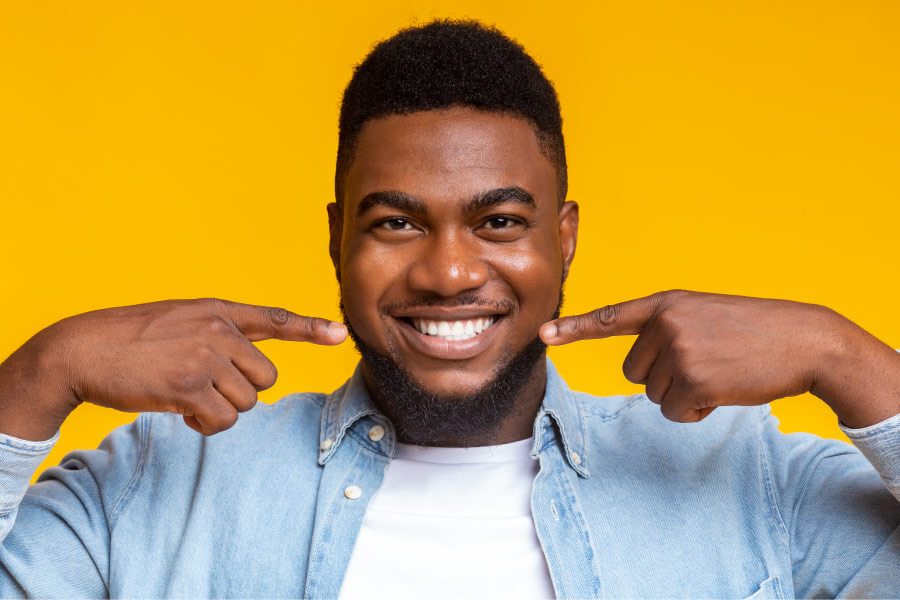 5 Cosmetic Procedures & Their Benefits
August 29, 2021 2:49 am
---
If your smile is healthy but you wish your teeth looked whiter, straighter, or more uniform, cosmetic dental treatments can help! Here are five cosmetic dental services at Lynn Lane Family Dentistry that you can utilize to achieve your smile goals.
Whitening Strips
Whitening strips are an easy and effective cosmetic treatment that you can use to whiten your smile from the comfort of home. Once you press the strips firmly over your front teeth, you can watch TV, read, or get things done around the house while the whitening strips work their magic. After two weeks, you should notice a drastic difference in the color of your teeth! Lynn Lane Family Dentistry offers Crest® 3D White™ Whitestrips™ Professional Supreme with AdvancedSEAL™, which are only available through select dental offices.
Professional Teeth Whitening
If you have a big event coming up, like a wedding or a reunion, professional teeth whitening is a great way to quickly enhance your smile. Our office uses KöR whitening, which can lighten your smile by up to 16 shades in approximately one hour! We also provide patients with a touch-up kit to keep their smile an even shade of white. KöR whitening does not cause sensitivity like other whitening brands, and we can work with you to find the best shade for your unique smile.
Dental Crowns
Dental crowns are custom-designed to fit over teeth and blend in seamlessly with your smile. Crowns are commonly used in cases where a tooth is compromised by severe decay or trauma, but they can also be used as a cost-effective way to enhance the appearance of discolored and misshapen teeth.
Veneers
Veneers are thin shells of porcelain bonded to the front of teeth. They are resistant to stains and chips and completely customized to your unique smile.
Invisalign® Clear Aligner Therapy
Straightening your teeth will not only lead to a more symmetrical smile, it can also correct your bite and reduce your risk of developing tooth decay. Invisalign uses a series of comfortable clear aligners to discreetly straighten teeth. Average treatment time for Invisalign ranges from 12 to 18 months.
Your Broken Arrow Cosmetic Dentist
Please contact us if you would like to learn more about our dental services or to schedule an appointment at Lynn Lane Family Dentistry! Dr. Holleman and our team would be delighted to go over your smile goals to see which treatment is right for you.
Categorised in: Cosmetic Dentistry