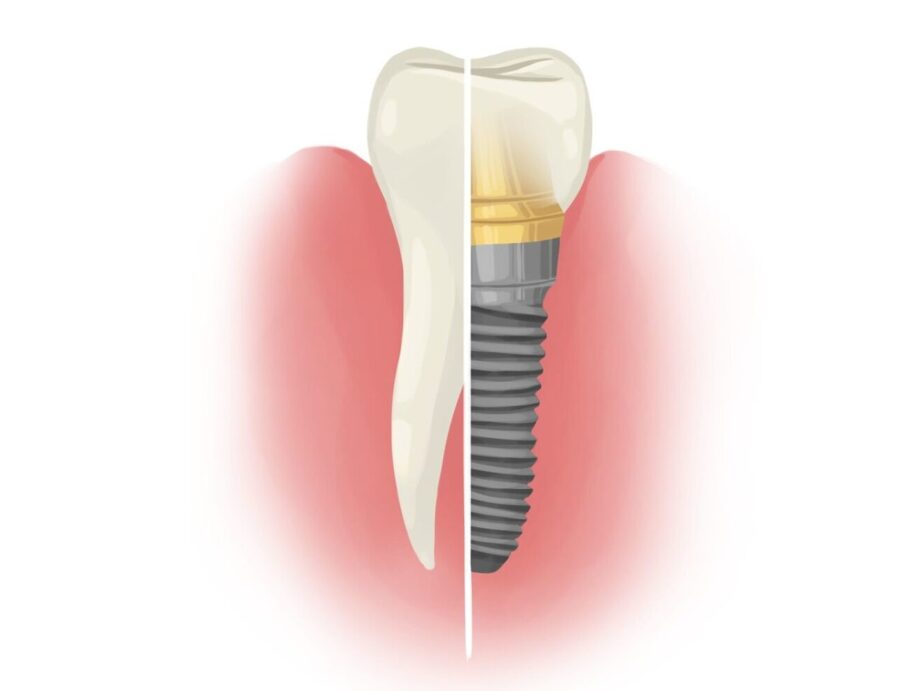 What Is Getting a Dental Implant Like?
July 23, 2022 3:06 pm
---
Because of their natural feel and appearance, as well as their high success rate, dental implants are a popular tooth replacement. Dentists can use dental implants to replace a single missing tooth, a few teeth, or even all your teeth!
How to Get a Dental Implant
Before starting the process, we'll assess your oral health. Any problems like cavities or gum disease need to be addressed before starting. We also need to make sure your jawbone is strong enough to support a dental implant.
Once we've determined your candidacy, we can prep you for surgery by making sure you are comfortable and receive the appropriate anesthesia. We'll make an incision in your gums and place a small titanium screw, the actual implant, in your jawbone where you are missing a tooth. The implant will fuse with the jawbone over the next several weeks to replace the root of the missing tooth.
We can place the artificial tooth when the implant has successfully bonded with your jaw. For single tooth replacements, we use dental crowns. To replace a few teeth in a row, bridges are a great option. We also offer implant-supported dentures.
The Benefits of Dental Implants
Dental implants are the most natural tooth replacement. Unlike traditional bridges or dentures, the implant replaces the missing tooth root, which firmly anchors your tooth and preserves your jawbone density. Implants are also easy to care for; they're brushed and flossed just like your natural teeth! When you maintain good oral hygiene and visit us for regular cleanings and exams, dental implants can last a lifetime.
Dental Implants in Broken Arrow, OK
While the dental implant process is longer and more complex than other tooth replacement options, an implant is a permanent tooth replacement. The cost of treatment depends on factors like how many teeth you're replacing. At Lynn Lane Family Dentistry, Dr. Holleman and our team will always go over pricing before beginning treatment. If you have any questions about dental implants or our other services, please contact us today!
Dental implant image from Authority Dental under CC 2.0
Categorised in: Restorative Dentistry