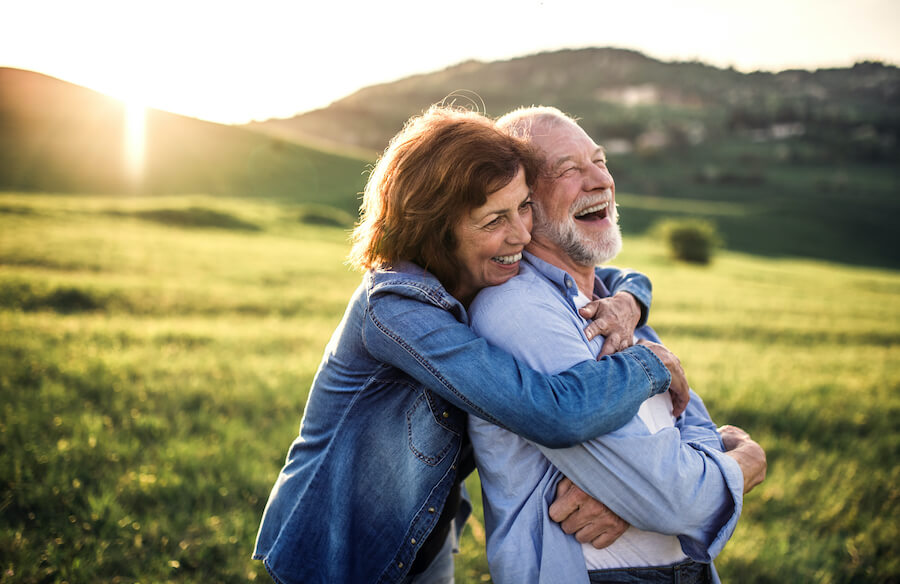 How Long Do Dentures Last?
January 24, 2023 3:35 am
---
According to the CDC, 26% of adults who are 65 years of age and older have 8 or fewer teeth. About 17% of adults in that group have no teeth! The loss of just one tooth can negatively impact your confidence, your nutrition, and your risk for anxiety, depression, and additional tooth loss. Dentures can be a great tooth replacement for a variety of situations.
What Are Dentures?
Dentures are made from materials like metal, plastic, porcelain, and acrylic resin. We'll help you figure out what material works best for your needs. Natural-looking artificial teeth go on top of the base, restoring your appearance, confidence, and ability to eat. We offer both partial and complete dentures. Partial dentures come in a variety of configurations to replace several teeth and are attached to your remaining teeth with clasps. Full dentures replace an entire top or bottom arch of teeth and are secured to your gums with adhesive or implants.
The Longevity of Dentures
While dentures are very sturdy, they don't last forever. On average, dentures last 7-10 years or longer before they need to be replaced. You'll need to maintain them so they last as long as possible. Removable dentures need to be taken out every night, cleaned, and soaked as you sleep. This also gives your gums a rest.
Are Dentures Expensive?
Dentures tend to be more affordable than dental implants. We'll provide an accurate cost estimate at your consultation. We are insurance-friendly and accept most other payment methods, including CareCredit®. This financing is like a credit card for healthcare expenses, by dividing treatment costs into low-interest and no-interest monthly payments. Please don't hesitate to ask our team any finance-related questions!
Dentures in Broken Arrow
Our office is proud to offer partial, complete, and implant-supported dentures. They're a good tooth restoration option for patients who've lost several teeth or even all their teeth. Please contact us today if you have additional questions or want to consult with Dr. Holleman about dentures!
Categorised in: Restorative Dentistry