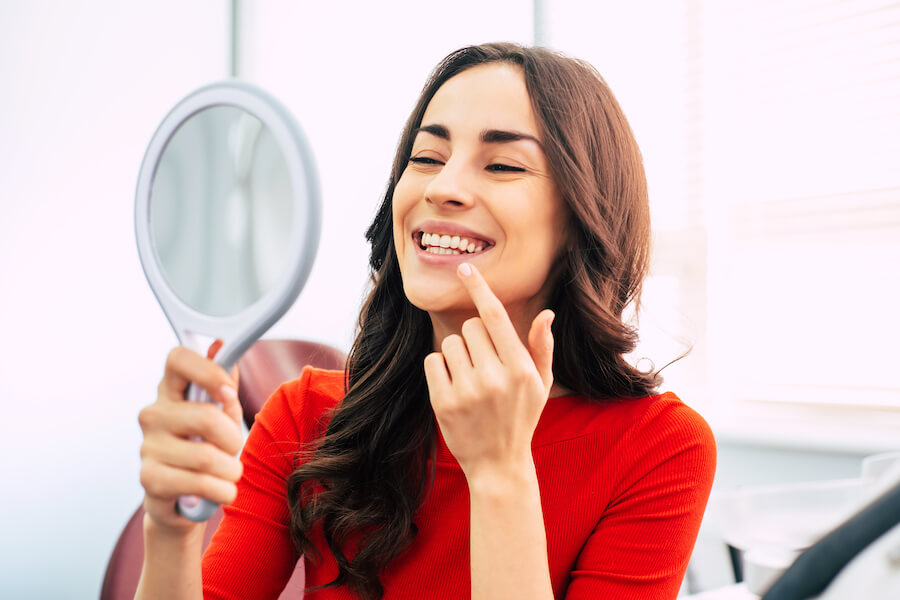 Professional Teeth Whitening Benefits
October 28, 2022 11:42 pm
---
Are your teeth looking a little yellow or dull? It's completely natural for teeth to become discolored over time due to aging, medications, food, and more. However, you don't have to settle for a smile that doesn't shine as bright as you do. Professional teeth whitening can take your smile from dull to dazzling in nearly no time at all.
Professional Teeth Whitening
Dentists understand that each patient's smile is unique. Treatment plans, including those for cosmetic dentistry, reflect this understanding! There are multiple ways to get your teeth professionally whitened to accommodate a variety of patients. The two most popular professional whitening methods are in-house whitening treatments and take-home trays.
In-house whitening is a one-hour whitening session done by your dentist. They will take care of the entire process so all you have to do is sit back and relax. After they carefully apply a professional-grade whitening gel to your teeth, your smile can lighten by 8 shades on average!
For a more "do-it-yourself" approach to professional whitening, you can request take-home trays. Your dentist will take a mold of your teeth to create custom-fitted trays and send you home with professional bleaching gel to fill the trays with. Simply follow the recommended whitening schedule and you will see results in about two weeks.
Benefits of KöR Professional Teeth Whitening
KöR professional teeth whitening is the safest, most effective, and most affordable whitening route compared to over-the-counter whitening products. Here's what sets this professional whitening treatment above the rest!
Refrigerated formula retains potency during transport, storage, and application
Dramatic, noticeable results that last several months
Professional application caters to your needs
Minimal tooth sensitivity
Simple and convenient
KöR Teeth Whitening in Broken Arrow, OK
Are you ready to achieve a sparkly smile? At Lynn Lane Family Dentistry, our team proudly offers KöR teeth whitening in Broken Arrow, OK. We'd love to help you turn back the clock on your smile and boost your self-confidence. Please contact our office to schedule your whitening consultation!
Categorised in: Cosmetic Dentistry