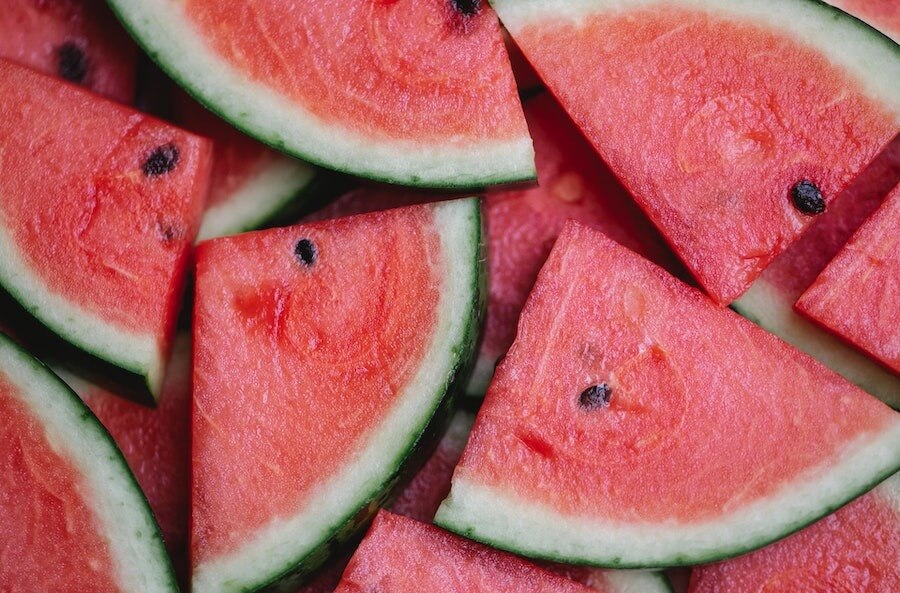 5 Summer Snacks That Are Good for Teeth
June 25, 2022 4:42 am
---
From barbeques to beach parties, summertime is full of delicious foods! Not every summer treat, such as ice cream or lemonade, is good for teeth. Here are some of our favorite summer snacks that are tooth-friendly!
Watermelon
Watermelon is juicy, sweet, and cooling. It contains water, which hydrates your body and encourages sufficient saliva production. Its vitamin C boosts your immune system and helps your gums fight off infection. And its fiber helps scrub plaque from your teeth.
Berries
Summertime is berry season — including strawberries, blueberries, raspberries, and blackberries. Berries contain vitamins, minerals, and fiber that help keep your whole body healthy, including your teeth and gums. Strawberries may even help whiten your teeth due to a special substance called malic acid.
Yogurt
Dairy products are good sources of calcium, which is essential for strong teeth. This mineral fortifies the crystalline mineral structure of enamel, the outer layer of teeth, which protects the inner teeth layers from infection and damage. Greek yogurt, low-sugar plain yogurt, or cottage cheese mixed with fresh berries makes for a filling summer snack. String cheese is another great tooth-friendly snack.
Peaches
Juicy peaches are a tasty summer treat. Peaches contain vitamin A, which keeps your mucus membranes moist to combat mouth dryness and reduce oral infection. This sweet fruit also contains vitamin C and other minerals. Dice it on cereal, slice it to share, or halve it for simplicity, making sure to remove the pit.
Crunchy Vegetables
Carrots, celery, and radishes are all versatile veggies that can help keep your teeth strong with their nutrients and clean as you chew. Pair with grapes, cheese, lean protein, and dips for a fun charcuterie board this summer!
Affordable Dental Care in Broken Arrow, OK
Consume a balanced diet and maintain a consistent oral hygiene routine. Brush your teeth every day for two minutes each time and floss every day. Additionally, visit your dentist twice a year for professional cleanings and examinations.
Are you due for a summertime dental cleaning and checkup? Please contact Lynn Lane Family Dentistry and we'd be delighted to get you on our schedule. We offer comprehensive dental care and many affordable payment options. We look forward to hearing from you!
Categorised in: Oral Health