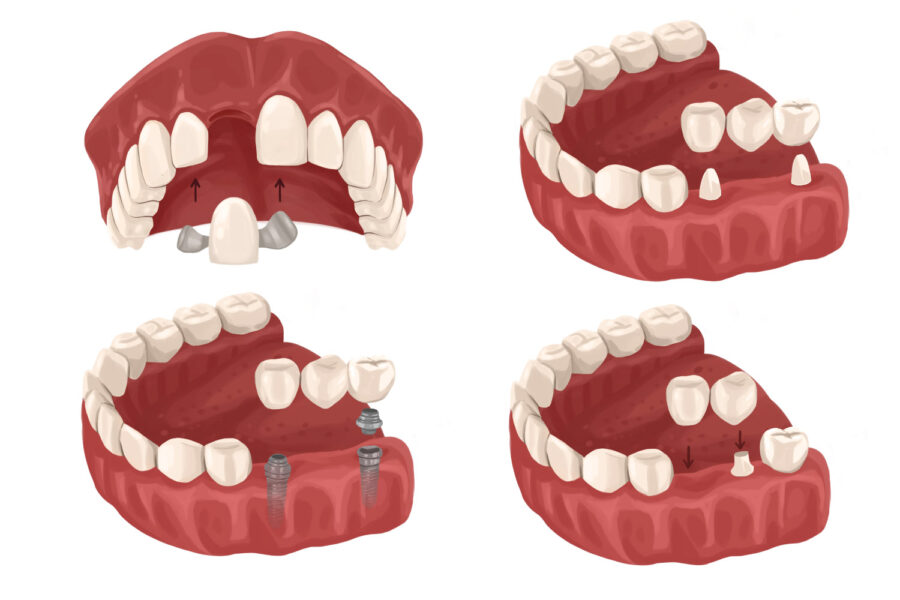 Tips for Maintaining a Dental Bridge
January 22, 2022 3:57 am
---
A dental bridge is a popular restorative choice that patients can select to replace missing teeth. With proper care, it can last many, many years!
Brush & Floss Daily

The most important thing you can do for your oral health, with or without a dental bridges, is to brush twice a day for two minutes each time and to floss every day. Doing so reduces your risk of decay and gum disease by removing bacteria and food particles from your natural teeth and gums. This will preserve the foundation of your bridge.

Visit Us for Routine Checkups

Routine dental cleanings and exams can help maintain clean and healthy teeth and gums. These routine checkups also allow your dentist to check your dental bridge and other restorative work to ensure that they're in good condition and not cracked or chipped.

Be Mindful of Oral Habits

While caring for your oral hygiene helps keep your teeth and gums in good shape (and thus your dental bridge), your other oral health habits can affect your bridge too. For example, you can protect your bridge from staining and damage by avoiding tobacco products, chewing on ice, and opening packaging with your teeth.

If your bridge becomes cracked or dislodged, contact our office as soon as possible rather than trying to fix it yourself!
Restorative Dentistry in Broken Arrow, OK
At Lynn Lane Family Dentistry, we offer dental bridges for patients looking to restore their smiles. Whether your teeth are damaged or missing, our skilled team will work with you every step of the way to help you craft and achieve a beautiful and natural-looking smile.
Contact us to learn more about our comprehensive dental services or to schedule an appointment! We look forward to hearing from you.
Dental bridge images from Authority Dental under CC 2.0
Categorised in: Restorative Dentistry